Hannover Messe 2019, 1-5 April 2019
Hannover Messe 2019, 1-5 April 2019
COGEBI will be present at Hannover Messe 1-5 April 2019. We look forward in meeting you there!

Find us at our booth : Leichtbau-Cluster, Gemeinschaftsstand – Halle 5, B18: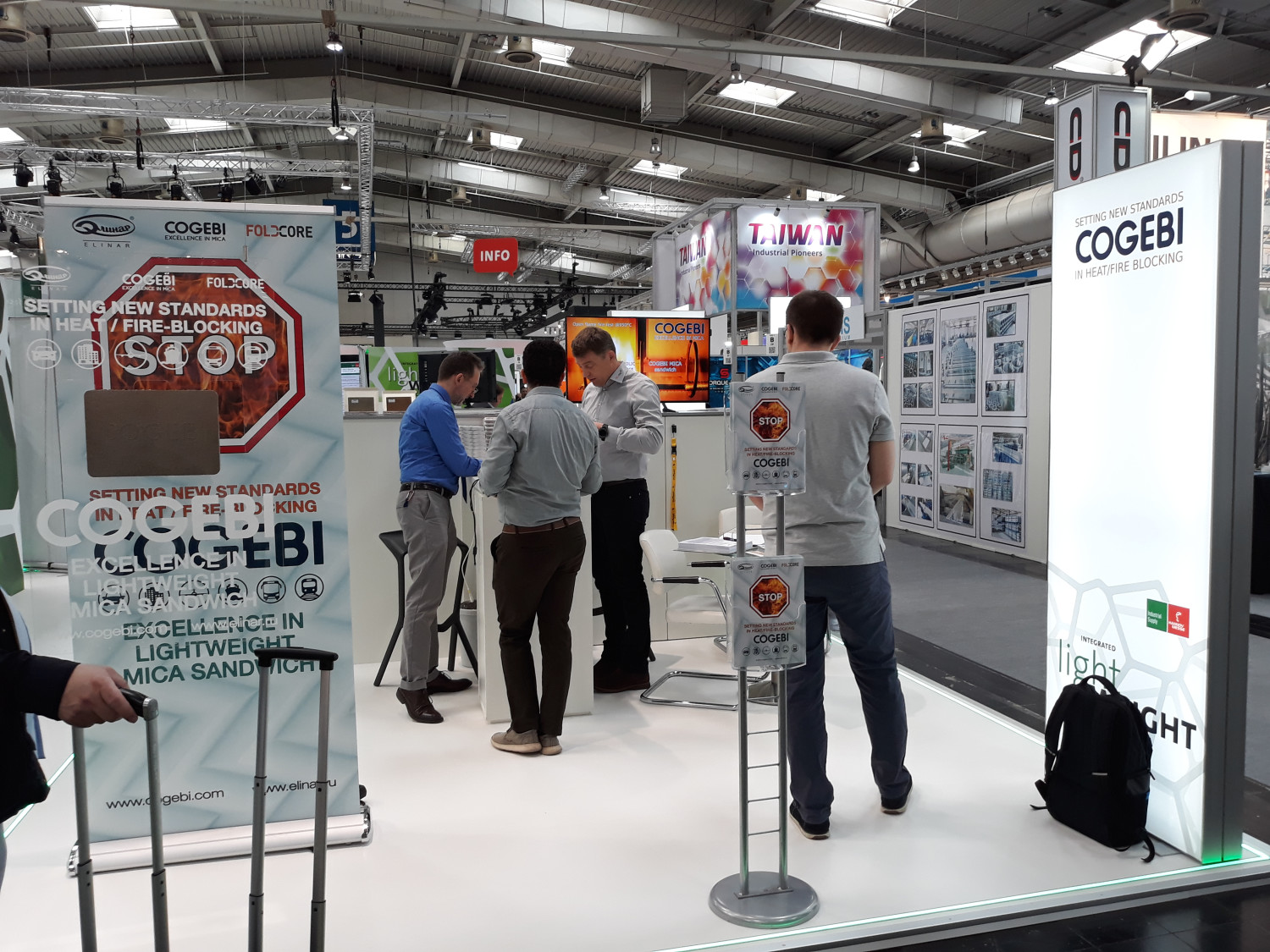 Event details:
- COGEBI excellence in lightweight mica structures setting new standards in heat/fire blocking.
- ELINAR-COGEBI and Foldcore have joined forces for the production and marketing of light weight mica structures.
- The technology is a patented folding process, enabling the manufacture of light weight mica structures.
- Heat-and fireblocking properties of mica sandwiches distinguish from all others, which are fire retardant only.
- Mica does not burn, does not melt, does not produce smoke and has a very low caloric value
- ELINAR-COGEBI are setting new standards for fire protection and fire control in the light weight sandwich markets.
COGEBI MICA FIRE PROOF LIGHT WEIGHT SANDWICHES